One of the good things about living in the greatest city in the world is all the BIG events are on our doorstep all year!! Hopkinsons is your Transport Partner. Choose from OVER 500 events.
Visit www.sydney.com for a comprehensive list. Some of the events this year include: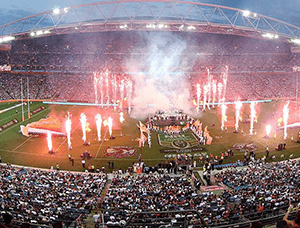 NRL Grand Final
The NRL Grand Final, which determines the Australian rugby league football season's premiers, is one of Australia's major sporting events and one of the largest attended club championship events in the world.
When: Annually around October
Location: Stadium Australia Sydney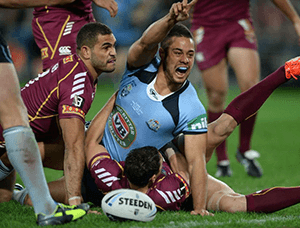 State of Origin
The State of Origin series is the annual best-of-three Australian rugby league football match series between two state representative sides, the New South Wales Blues and the Queensland Maroons.
When: During Rugby Season
Location: Various locations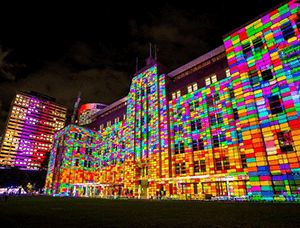 Vivid Festival
Vivid Sydney is an annual outdoor lighting festival with immersive light installations and projections in Sydney. Part of the lighting festival also includes performances from local and international musicians and an ideas exchange forum featuring public talks and debates from leading creative thinkers.
When: Annually May to June
Location: Various locations around Sydney Harbour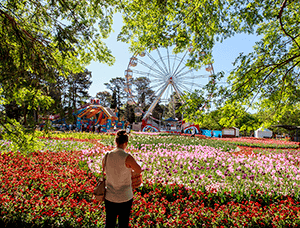 Canberra Floriade
Floriade is a flower and entertainment festival held annually in Canberra's Commonwealth Park featuring extensive displays of flowering bulbs with integrated sculptures and other artistic features. Floriade comes from the Latin word floriat, which means to design with flowers.
When: Annually September to October
Location: Commonwealth Park, Canberra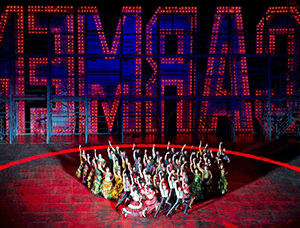 Handa Opera on the Harbour
Experience some of the world's best operas on one of the most breathtaking stages in the world.
When: Annually March to April
Location: The Fleet steps, Mrs Macquarie's Point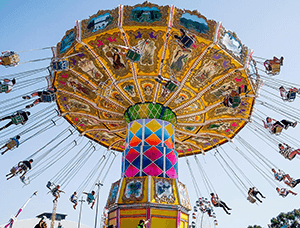 Royal Easter Show
The Sydney Royal Easter Show, also known as the Royal Easter Show or simply The Easter Show (to exhibitors). The Royal, is an annual show held in Sydney, Australia over two weeks around the Easter period. It is run by the Royal Agricultural Society of New South Wales and was first held in 1823.
When: Annually March to April
Location: Sydney Showgrounds, Sydney Olympic Park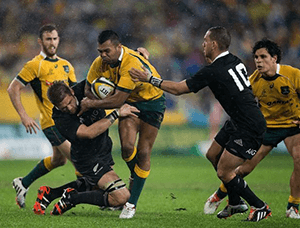 Bledisloe Cup
The Bledisloe Cup is a rugby union competition between the national teams of Australia and New Zealand that has been competed for since the 1930s.
When: Annually August to October
Location: Various locations