3 DAY CANBERRA TOUR
Today we depart Sydney for three days and two nights of Federalism. We start by stopping at the big Ram, travelling around a lake, passing through a small historic village, looking up at the stars, back into Limestone Plains to climb a tower, view representative residents of different countries, the flag walk along the lake, cruise the Southern Cross, pay tribute at the Last Post, stop at the Police Memorial, plus other highlights.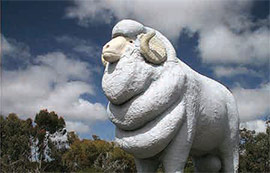 4 DAY MUDGEE BATHURST OBERON TOUR WINE-GOLD-HOUSES-GARDENS
Today we depart Sydney for an exciting and scenic four-day tour taking in the majestic Blue Mountains with one night in Mudgee or Gulgong, two nights in Bathurst, a true country pottery shop, winery, walk the walk of history, Bee Happy, Gold history, special houses and people and the Garden of Love.
5 DAY YOUNG TOUR
Depart Sydney on a 5-day tour of the south western region of NSW with four nights stay in Young. Travel past wheat and canola fields plus sheep and cattle breeding properties. Stop to view the birth place of Sir Donald Bradman, an old flour mill for licorice, a haunted mansion, a local winery, a castle, see special gardens, an Air Museum, hear the history behind the White Australia Policy plus the story behind specialised glass making, as well as other interesting highlights.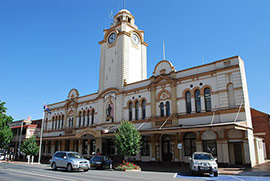 7 DAY LAKES ENTRANCE & HIGH COUNTRY TOUR
Depart Sydney on a 7 day tour of breathtaking ocean views, high mountains, deep valley's and Historic Villages. One night Eden, 3 nights Lakes Entrance, 1 night Bright and 1 night Albury with outstanding destinations, highlighting historic villages, Killer Whale Museum, Ocean Headlands, Lake Cruise, the Victorian Alps, the Owens Valley, plus more.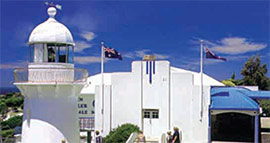 4 DAY HUNTER VALLEY CESSNOCK TOUR
Today we depart Sydney for a fun filled informative 4 day tour, 3 nights in Cessnock. We start with becoming a jail bird, escaping to a winery, with the possibility to become a gardener, a star jockey, an olive grower, a Licensee, sweets maker, a good Samaritan, tour guide, can you imagine yourself being one of these people. Imagination is a great equalizer.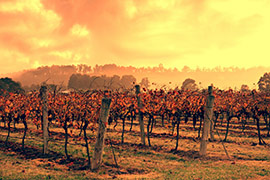 5 DAY EDEN TOUR
Today we depart Sydney for our five day tour of the Sapphire Coast of southern NSW. Stay in Eden for four nights. Visit the Tooth family estate, have a BBQ on top of the Great Dividing Range, look at small villages that dot this mountainous region, a lake cruise, Boyds Tower, Green Cape Lighthouse, historic village and winery, Aussie Rock, Mogo and Cliff Bridge.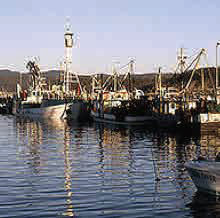 9 DAY OUTBACK BROKEN HILL & WHITE CLIFFS TOUR
Depart Sydney with tour features highlighting the Blue Mountains, towns of the Western Plains and the Outback. Spend two nights in Cobar, four nights in Broken Hill, one night in White Cliff and one night in Gulgong. Experience the major attractions of this vast and stark landscape highlighting the School of the Air, the Flying Doctor Service, the Jack Absalom and Pro Hart Galleries, a mine tour and Menindee Lakes. Also experience underground accommodation in the opal fields and the harsh working conditions. Learn the importance of windmills, gold and wine. Enjoy a night at the Opera, and more.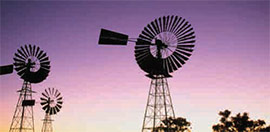 15 DAY WESTERN AUSTRALIA TOUR
Featuring the West Coast and the South Eastern Corner. Wildflower Season Aug/Nov subject to weather. Fly Sydney to Perth (airfares not included).
Be met at Perth Airport with a City Tour including Kings Park. Experience next day the highlights and breathtaking scenery of places like Wave Rock, the history behind Coolgardie and Kalgoorlie, the Flying Doctor Service, an open cut gold mine, fields of golden wheat, Thistle Cove, Pink Lake, Bluff Knoll Lookout in the Stirling Ranges, the Natural Bridge, Whaleworld, The Gap, Tingle and Karri Trees in the Valley of the Giants, a tree top walk, the Glouster Tree, Cape Leewin Lighthouse, Margaret River Winery, the Mammoth Cave, historic Freemantle and a Swan River cruise, Yanchep National Park for an Aboriginal Culture experience, The Pinnacles, Hamelin Pool for the Stromatolites, Monkey Mia, Shell Beach, Kalbarri National Park for Red Bluff Lookout and New Norica plus much much more. We have three nights in Perth, one night in Fremantle, two nights in Kalgoorlie, one night in Esperence, one night in Albany, two nights in Margaret River, one night in Geraldton, two nights in Monkey Mia and one night in Kalbarrie. Fly out of Perth or travel by the Indian Pacific for the return to Sydney. Travel can be organised.